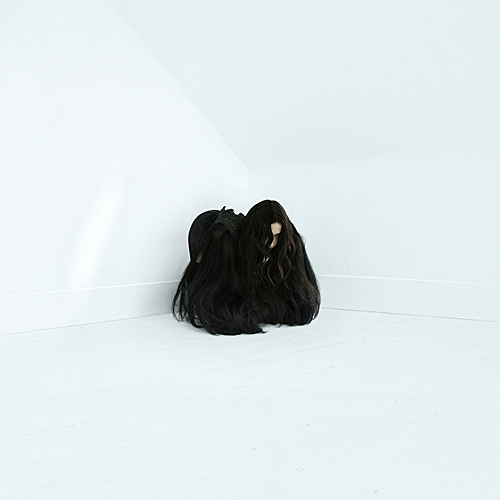 Chelsea Wolfe
Category: Experimental / Doom / Gothic
Album: Hiss Spun
Blurb: Like Godflesh covering Hank Williams or Death in June cranking the amplifiers to 11, Chelsea Wolfe's fifth studio album presents her ever poignant songwriting with some of her most sonically experimental work yet.
Having established herself since 2010 as an enigmatically engaging artist, Chelsea Wolfe has always offered a darkly alternative form of acoustically driven music that, though often labeled as neo-folk, defies even that niche category in strict terms. On her fifth full-length studio album, Hiss Spun, she continues this trend and transcends her past output with a heavy infusion of volume and vitriol. Though her abrasive songwriting and production on past albums were often confrontational and difficult for the average listener to assimilate, Hiss Spun ups the ante with some of the most caustic and monolithic textures she's yet presented, incorporating elements of industrial, doom, and sludge metal.
After the venomous shriek of feedback threatens to rupture your eardrums, "Spun" begins the proceedings with a processional drumbeat and Wolfe singing almost sweetly amid Ben Chisholm's moaning guitars and bass, immediately demonstrating the record's complex array of seemingly contradictory qualities. Songs like "Twin Fawn" and "16 Psyche" both begin rather subtly as Wolfe's ghostly voice enters with a saccharine, almost pleading cadence, the light strums of harmonic guitars trickling like raindrops on a chiaroscuro backdrop; that is, until the chorus, which for each song explodes with the force of distortion emotion as Jess Gowrie's unrelenting drums and vicious layers of guitars pummel through the speakers. The same can be said for "The Culling," almost subliminal with Wolfe's melodies taking on a somewhat bluesy character at the start; as the song progresses, haunting layers of feedback, distorted bass, and martial drums enter oppressively, climaxing into a lush but nightmarish atmosphere that gradually fades back to the desolate calm of the song's beginning. Other tracks take on a more industrial vibe like the "Strain" and "Welt" interludes, along with "Scrape" and "Vex" with their mechanical percussion underscoring wails of electronic and guitar screeching shrilly like an overdriven chainsaw, complete with Isis vocalist Aaron Turner lending his guttural roar to the latter track as Troy Van Leeuwen's guitar ringing like a siren plays as counterpoint to Wolfe's melodious soprano. Similarly, "Static Hum" instills a sense of impending doom as a menacingly slow tribal beat plays atop a haunted ambient howl and Wolfe's voice seemingly on the verge of breakdown, while "Offering" is the closest the record comes to anything resembling an accessible melody, its immersive pads, mangled pianos, and shimmering guitar arpeggios set to strident, even jazzy drumming. "Two Spirit" is perhaps the most akin to Wolfe's earlier output, for even as its haunted ambience reaches a fever pitch in the coda, it's driven primarily by her voice and acoustic guitar.
And therein lies the crux of Chelsea Wolfe's music, for when even adorned in excess layers of noise, there is still her bitterly heartfelt and passionate songwriting that is at the heart of every song on Hiss Spun. Like Godflesh covering Hank Williams, or Death in June cranking the amplifiers to 11, Hiss Spun is Wolfe's most sonically challenging record yet, one that displays her exploratory brilliance alongside her poignant lyrical themes, with her deeply affecting vocals always at the fore.

Track list:
Spun
16 Psyche
Vex
Strain
The Culling
Particle Flux
Twin Fawn
Offering
Static Hum
Welt
Two Spirit
Scrape

Chelsea Wolfe
Website, Facebook, Twitter, SoundCloud, Bandcamp, YouTube
Sargent House
Website, Facebook, Twitter, Bandcamp, YouTube

Purchase at:
Amazon CD
Amazon MP3
Amazon Vinyl
Storming the Base CD
Storming the Base Vinyl
Bandcamp

2017-09-22

Ilker Yücel (Ilker81x)