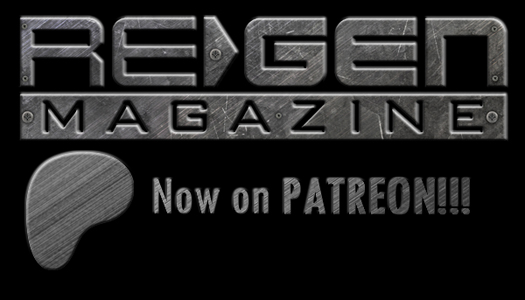 Since 2005, ReGen Magazine has been dedicated to providing comprehensive information and objective critiques to help expose talented, visionary, and creative artists in the underground music scenes, focusing on industrial, goth, electro, and other alternative musical forms.
We've been an independent entity for all this time, operating primarily on the dedication of our all-volunteer staff and the devotion of our readers. Our goal has never been to be the biggest, but rather the best that we can possibly be to serve our underground musical and artistic community.
While ReGen will remain free, there are costs involved in running things. By joining us on Patreon, we give you – our audience – the opportunity to help us continue to provide the best possible content. By supporting us, you'll also be playing an important role in the development and implementation of future projects – compilations, podcasts, clothing and merch, and more in the pipeline that can and will become a reality with your help.
So, please hop over to our Patreon at: https://www.patreon.com/ReGenMagazine
You all have our gratitude.
ReGenerate Your Mind!!!