Edgar Lorre speaks with Jet from VampireFreaks about the forthcoming goth/industrial Dark Force Fest.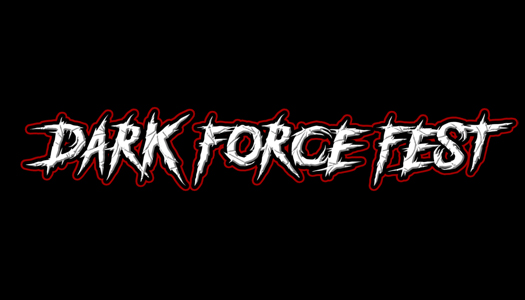 An InterView with Jet of VampireFreaks

By Edgar Lorre (ErrolAM)
In this special contribution to ReGen's pages, Edgar Lorre sat down to have a talk with DJ and impresario Jet from VampireFreaks. The man has already brought the world the Triton Festival and Dark Side of the Con; now, he talks about the brand new event, Dark Force Fest – a festival gathering taking place in Parsippany, New Jersey, about 25 miles from New York City. There, at the Sheraton Parsippany, a massive, haunted castle styled hotel, the three-day music festival will feature an explosive lineup of beloved international bands, along with new trending artists from across the gothic, industrial, darkwave, and post-punk scenes. This stacked roster of bands is highlighted by HEALTH, Suicide Commando, ACTORS, Rabbit Junk, Vision Video, Empathy Test, Solar Fake, Psyclon Nine, Das Ich, Bootblacks, Leathers, Josie Pace, God Module, Bella Morte, Combichrist, and many more! In addition to the over 30 bands, Dark Force Fest will feature hundreds of vendors, a costume contest, cosplay guests, sideshow performers, fun activities, and informative panels. Tickets are available via EventBrite.
How does Dark Force Fest differ from the Triton Festival or Dark Side of the Con? Additionally, have your experiences with the aforementioned helped you to perfect how to do a music con or festival?
Jet
: Dark Force Fest is basically a combination goth/industrial music festival plus dark alternative convention. So, we are basically taking the best parts of different events we've done. From Dark Side of the Con, we're taking the vendors, panels/presentations, performances, convention vibe, and castle hotel venue. From Triton Festival, we're taking the focus on live music and goth/industrial bands from around the world. We've done events for over 20 years now, so yeah, every year is a learning experience, and we learn how to do better each time. From Dark Side of the Con, we learned how to do a big convention style event that has multiple activities going on at once. We also learned a lot about event management and logistics, how to keep everything running smoothly, and make everyone happy and safe. Dark Side of the Con has really gained a lot of momentum and we're excited to bring this new event to the same venue, with a bigger focus on live music. One thing that differentiates Dark Force Fest from previous events is we have two rooms of live music and a bigger lineup. While one room is doing setup and soundcheck, the other room will be doing a live performance, so you will be able to go back and forth between the rooms and catch all the bands. From Triton Festival, we learned a lot about booking bands from around the world, and over the years, we've made a bunch of connections with bands and booking agents to be able to bring these lineups together.
What is your process for choosing the bands to perform?
Jet: A big part of our band selection process is we run polls and ask for feedback from our event attendees. We take a look at the bands they are requesting and take this into serious consideration. We want to get bands that fit the goth/industrial scene that are in high demand. Besides these requests, we also keep an eye on who's trending on Spotify, because this shows who people are listening to lately. We've also been working to do more of a mix of goth and post-punk bands, whereas in the past, our events have been mostly industrial music. So, we're trying to have more of a balance and cater to different audiences of goth and industrial.
I see you have not only 30+ bands, but drag performances, tarot readings, painters, and numerous vendors. It seems more like a goth/industrial/darkwave Disneyland; was that the intent?
Jet
: (Laughs) I love that analogy. It's a goth Disneyland! Yeah, the goal is to definitely keep making these events bigger and better. Our event attendees just have such an awesome time at these events, and it really inspires us to keep showing people an amazing time. It's all about bringing the community together, and we love to do it. These events take a full year of planning, so pretty much every day for an entire year, we're working on this event. Thanks to the support we've gotten over the years, we've been able to increase our budget every year and give the audience a better event. This means being able to do a bigger music lineup and add to all aspects of the event. This is our first year doing drag performances, so that's pretty exciting as we've got some spooky drag queens, and this is also our first year where we're bringing in some food trucks to give everyone more food options.
Do you have any special panels planned that you'd like to mention?
Jet: We're excited to have the NJ Batman back with his live bats presentation; the live bats are always a huge hit! Karnevil Sideshow Circus will also be back doing some crazy stunts, and we have a live shadowcast of The Nightmare Before Christmas with live actors dressed up and performing in front of the movie, Rocky Horror style. We're also psyched for our special guest Goth Dad from Vision Video doing a panel; he's really blown up on social media lately. Also, we have The 501st Legion coming back, which is a group of cosplayers who dress as Star Wars villains, such as Stormtroopers and Darth Vader, and besides looking badass, they raise awareness for charity. I'm a big Star Wars fan and their costumes are super realistic. We also have a costume contest, so we do try to promote cosplay and costuming.
Has the knowledge you have gained as a DJ and through VampireFreaks.com, your successful online clothing and gear store, helped you to understand what the fans really want? Can you believe that next year will be your 25th Anniversary of VampireFreaks? Any big plans for that?
Jet
: Oh man, you're making me feel old! (Laughs) Yeah, it's been a journey, to be honest; lots of ups and downs, and not every idea has been a good idea. Or sometimes, everyone loves something, but it winds up being a big financial loss. I'm not going to pretend to be full of wisdom and know what everyone wants, but I do learn from experience and build on what we've done in previous years. We send out a survey after each major event to our ticket holders, asking them for feedback on the previous event. This has really influenced our direction with events; by getting direct feedback from our attendees, we know what to focus on and what to improve on. But yeah, it's been a gradual growth over several years. There have been times when we've tried to grow too big too fast, and it's backfired on us. I like to take risks though, and I'm ok with the fact that not everything we do is a huge success, as long as overall, we keep improving.
As for the
VampireFreaks
online store, it's doing better than ever, which is amazing. Over the past few years, we've really grown – we now have a real big warehouse with a crew of full-time employees fulfilling orders, and we've got a bunch of
VampireFreaks
exclusive products that we produce ourselves. We send out over 5,000 orders a month, and all of those orders received a Dark Force Fest flyer, so we use different parts of the business to promote each other.
I see you have curated an amazing Spotify playlist that seems to be getting around with over 200 songs from all the bands that are performing, including ACTORS, HEALTH, Bootblacks, Empathy Test, Combichrist, and more. Do you find that this helps build interest in the event and allows the lesser known bands to be heard alongside the more well known bands?
Jet
: Yeah, the Spotify playlist is all about getting people familiar with the music. I don't expect the average person coming to Dark Force Fest to be familiar with all of the bands on the lineup, especially because we've got a good amount of awesome newer bands on the lineup that we've never booked before. We create the Spotify playlist every year, and people have come to expect it at this point. It is a nice way to familiarize yourself with all of the awesome bands playing, and now when you see them perform, you'll recognize the songs! And yeah, it totally does help promote the lesser known bands, which is awesome. One thing that does help is when you're listening to one of these bands on Spotify, it will show you events year you. For example, HEALTH gets about 1.5-million Spotify plays every month; if someone views their Spotify page, it shows their upcoming dates, including Dark Force Fest. One funny thing is this year, if you search for Dark Force Fest on Spotify playlists, there are multiple playlists up from people just making their own, preparing for the event. So, that's pretty exciting that different random people are getting involved in curating these playlists and discovering new music through Dark Force Fest.
Do you have any dream bands or bucket list bands you wish you could book or hope to in the future?
Jet: My secret dream is The Cure, but I know they're way too big; plus, Robert Smith is my idol and they say don't meet your idols. (Laughs) So, I will be happy to just listen to them from afar. Or it would be awesome to get like Nine Inch Nails to make a guest appearance… like Trent Reznor just happens to be in town, and he's like, 'Hey, let's do a few songs as a surprise.' I do have a list of bands we've been trying to get that would be pretty awesome, but I don't want to spoil any surprises.
Any closing last minute advice for fans attending the event?
Jet: Don't forget to bring a change of underwear; it is a three-day event after all.
Thanks for the talk, ReGen! We love you guys, and have much respect for you promoting the scene for so many years!
Dark Force Fest
Website, Facebook, Twitter, Instagram
VampireFreaks
Website, Facebook, Twitter, YouTube, Instagram