Brian Diemar and Toby Wright now speak with ReGen about the formation and history of Bells into Machines, one of the alternative and industrial scene's most eagerly anticipated groups.


An InterView with Brian Diemar and Toby Wright of Bells into Machines

By Ilker Yücel (Ilker81x)
When Bells into Machines was first formed in 2013, few could have predicted the level of anticipation and excitement that would surround the band. Presenting a varied style that blends the melodic aggression of alternative rock with the textured nuance of industrial, the band is the culmination of a collectively rich history among its members – people whose backgrounds include stints in the likes of MINISTRY, AM Conspiracy, Mondo Generator, and more as the core lineup of Bells into Machines features Brian Diemar, Chris Connelly, Paul Barker, Toby Wright, Lee Popa, and Janne Jarvis. For the next several years, audiences would wait anxiously for the group to unleash its musical onslaught, culminating first in an EP in 2017, and finally the self-titled debut album in October of 2018, along with a Re:Imagined remix companion. ReGen Magazine recently had the opportunity to speak with Brian Diemar and Toby Wright about the formation of Bells into Machines, touching on the creative interplay among its members and drawing on their collective experience to create a whole new sound that is distinctly the band's own. In addition, they let us in on the guest performers that helped to create the long-awaited album, the relevancy of genres and politics in modern music, and some hints about what the future holds for Bells into Machines.
Bells into Machines was created (or at least first announced in 2013). What can you tell us about the initial conception for the band and how it has evolved over the last five years?
Diemar: We put this all together in 2013. We wanted it to be a fun, unique collaboration that we could all be very proud of. It has evolved into a creative machine. There is a lot of material now.
Wright: I never anticipated the creative diversity when we first talked about this band, but as I listen to the record and the new material's potential, I get very excited.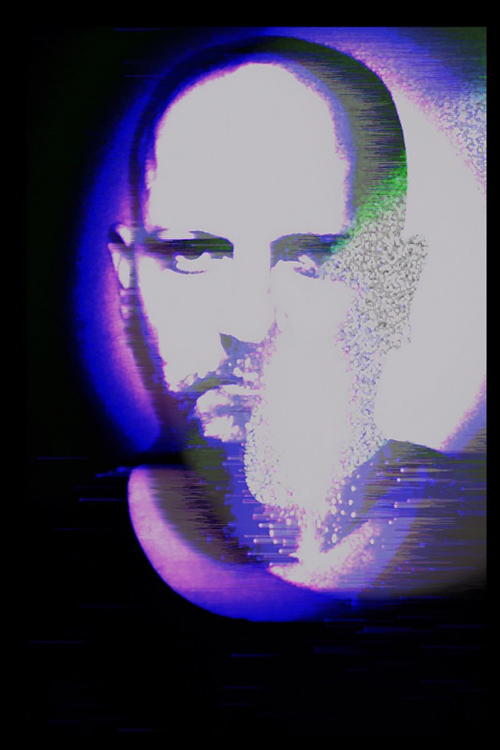 How did the lineup as it exists now come together, how did each member become involved?
Diemar: The core is Paul Barker, Chris Connelly, Toby Wright, Lee Popa, Janne Jarvis, and myself. We all contributed to the writing and production, and Toby mixed the record. We also had Chris Rose on drums for a few tracks, Hoss Wright on drums for a track, Kevin Post (Blake Shelton) playing banjo and slide guitar, and Stephen Bier Jr. (Marilyn Manson) on a track.
Wright: To answer the second part of your question, Brian and I had met in L.A., when we both lived there, and he and I started talking about this concept of just making some music with some friends – passing around digital files, everyone adding their creativity, and then passing it along.
Diemar: After Toby and I talked about it, I hit up Popa and he told Barker and Connelly about it. I had already started working on stuff with Janne at the time. We started passing the files around, and it kept growing and the creative process continues right now.
While I personally loathe the term of 'supergroup,' it does seem applicable given the extensive backgrounds of everyone in the band. Would you tell us about the band dynamic, what role each of you played and how you bridged your collective songwriting and production styles?
Diemar
: I would not consider it a supergroup by any means. Everyone in this band has had success in this business, but I don't think any of that really matters. It really is 'what have you done lately.' We all definitely brought our own unique styles to this. It really worked and was effortless. I could not have asked for more talented and truly nice people to do this with; very grateful for what we have created together, but more importantly, our friendship.
Wright: The collective songwriting method we used was created on the fly. Most times, the song started with Brian and a groove, then passed on to Paul or Chris or me for some instrumentation, then to Janne and/or Chris for some vocals, then back to me for additions, editing, and mixing. The production styles were all blended as we went and crafted per song.
Did any sort of conflicts arise, and if so, how did you reconcile them?
Diemar: ZERO conflicts!
Lyrically, what sort of themes and subjects were you aiming to address?
Diemar: Chris and Janne wrote their own lyrics to the tracks they performed on. I don't think there was one particular theme – they wrote what they felt when listening to the demos.
Songs like 'Ordinary Fascist' and 'Wretched Little Deity' tend to hint at them, and given the collective history of everyone involved, was there ever any sort of sociopolitical aim with the lyrics?
Diemar: I think lyrically, both Chris and Janne want to say something intelligent; not just some cheesy, vapid lyrics.
On that note, what are your thoughts on the current state of events – both in the U.S. and in the world as a whole?
Diemar: I personally never discuss my political views. My views are just that… mine. I do not want to push my personal opinions on anyone, nor do I want others pushed on me. That being said, I think we are a divided, angry nation. We all need to have more respect, kindness, and understanding for each other, regardless of political leanings, religion, sexual preference, race, or gender. It saddens me to see what is happening.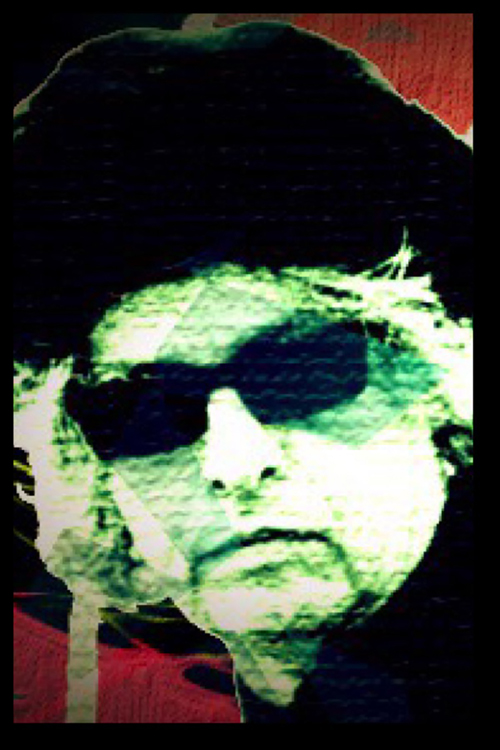 The album has been gestating for some time and was released in a digital form in 2016 and an EP form in 2017. Now, the debut album is finally being released properly in CD, digital, and vinyl format, along with the Re:Imagined remix album. Can you give us some more insight into the album's creation and release – why it took as long as it did, difficulties that arose with distribution/production/etc.?
Diemar
: The EP came out late last year. This debut record took longer for a few reasons. We started adding more tracks and we wanted to find a good home for us. We found that home in 2808-MGMT/Rough Trade and Daniel Heerdmann. I don't think there is anyone in this business who is smarter and more passionate than Daniel. He is also one of the very few people we trust in this business. We also wanted to get the whole package right. The artwork was very important to us, and we were lucky enough to have Simon Paul create a wonderful work of art for the CD, remix record, and the double vinyl. And then we went crazy with a 21 track remix record.
Paul Barker and Chris Connelly are in the band, and they've collaborated numerous times over the years in Revolting Cocks, MINISTRY, Malekko, on each other's solo releases, etc. Having that kind of history, was it ever a case of the two of them as a single entity (from a creative standpoint)? In what ways did their work together in Bells into Machines differ from their other partnerships, if at all?
Diemar: It was not a single entity at all. Chris was in Chicago doing lyrics and vocals, while Paul was in Portland. We would share our Pro-Tools sessions with each other and work on the music. It was a magical process. I do not think there was ever a moment when anyone said, 'No I don't like that' or 'We need to change that.' Everything worked and we all have a mutual respect for each other's abilities.
Wright: Yes, as I stated earlier, we passed digital files around 'til they finally made their way back to me for a final once over and mix. It was a very interesting way to collaborate.
It seems like many of the current alternative rock and metal bands are utilizing methods that industrial first cultivated, and they are now part of the standard; as it seems that the various band members have experience on both sides of the spectrum – alt. rock/metal and industrial – what are your thoughts on this?
Diemar: I think a lot of bands are now incorporating electronics and even dissonant noises into their music. We took all of our individual experiences and melded them together to get to Bells into Machines. I think we have a little bit of everything in it. We definitely did not stick to a certain 'genre,' but the album is cohesive. Toby and I always say there are two types of music – good and bad. I don't think music is like college, where you need to pick a major. We did not pick a genre. When asked what kind of music is Bells into Machines, I say, 'Hopefully good music.'
More and more artists have a similar approach of eschewing conventions or categories, doing music that pleases them and just trying to make something good. As Bells into Machines doesn't fit in or even try to fit into one particular category, what are your thoughts on the relevancy of genres?
Diemar
: I just do not feel the need to 'pick' a genre. There are two genres – good and bad, and hopefully, we fall into the good category! The only thing I never want our music to be is boring.
Wright: I agree. I think that genres were originally created for radio and formatting. I hope that we find ourselves in as many genres as possible, defined by our listeners. Is there a rule as to how many genres you can be in at the same time? I'm unclear here.
The album also has a cover of Joy Division's 'Day of the Lords,' and while I personally have an aversion to Joy Division covers, I quite like BN2M's version (it helps that it's one of the less covered songs – as opposed to 'She's Lost Control,' 'New Dawn Fades,' or 'Love Will Tear Us Apart'). What is that particular song's significance to you and the band? Whose idea was it?
Diemar: Joy Division is my Beatles. I always try to do a JD cover on anything I do. That being said, I always try to do the lesser known tracks. 'Day of the Lords' is one of my fav JD tracks. I think the next JD cover will be 'Shadowplay.'
The album's now been released; what is the potential for Bells into Machines to perform live or even tour? Granted, touring is a major undertaking, but what would be involved in creating a Bells into Machines live show?
Diemar: We most certainly have plans to play out. Daniel is talking about us playing Europe in the new year and then summer festivals in Europe. I personally am very excited to go out and play.
Can you tell us about the band's visual aesthetic – i.e. the logo, the album cover image – and how you feel it ties in with the music? In what ways do you hope or plan to carry these visual motifs into the live show when you take BN2M live?
Diemar: The visuals and artwork were created by Simon Paul. His creativity and style blew us away. Paul and Chris had a basic idea for the EP artwork. Simon took that idea and went to town. The record, we completely left to him and what the music said to him. We have two amazing CGI animated videos for the record. I hope we can incorporate that feel into the live show.
What's next for Bells into Machines?
Diemar: We have already started on new material for BN2M.
What is something you've not done yet – artistically, musically, technically, personally, etc. – that you'd very much like to try?
Diemar: Toby and I are fortunate to be able to work on many different artistic projects. We are doing an amazing alt./pop record right now with Madison Grace and a pop/industrial/rock project with NAOMI. They are both very gifted vocalists and writers. New BN2M material is sounding amazing as well! Personally, I need my own plane; preferably an Icon A5. My birthday is coming up, so, I'll just throw that out there. You buy, I'll fly. Maybe I can fly BN2M someday like Bruce Dickinson does with Iron Maiden.
Wright: I love to work with all kinds of artists and am never shy when it comes to listening to or producing/mixing/creating with and for others. I love both of the new artists that Brian mentioned; they are very different from each other, but are amazing in their own right. We also have a bunch of other ideas brewing as well and will try and keep you informed as they come to fruition.
Bells into Machines
Website, Facebook, Twitter, SoundCloud, YouTube
2808-MGMT
Website, Facebook, Twitter
Photography courtesy of Bells into Machines and 2808-MGMT